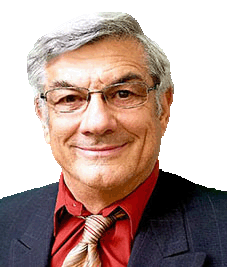 John DeBrito
A profile of a Colorado Springs real estate professional
John DeBrito has been actively involved in selling real estate for over 30 years.
In the 1980s John worked for Pulte Homes, a national homebuilder, in their sales department. He had extensive training regarding qualifying individuals for loans, construction techniques and educating home buyers regarding the details of homeownership. John became one of the top sales professionals in the offsite sales division.
One of the managers from Pulte Homes decided to open up a real estate company called Metro Home Finders and asked John to help in developing it. John got his residential real estate license and came on board and
mentored agents and trained the office staff in computer software programs, sales techniques, and contract negotiations.
In a short while, the company grew and John became the top broker of the company. Word traveled fast and John was offered broker and sales positions from competitive companies but John decided to stay with Metro home finders for 7 years.
After 7 years John had an opportunity to go to one of the biggest real estate companies in the Denver metro area called Frontier Real Estate Better Homes and gardens with over 1200 real estate agents. After a lot of hard work, John became one of the top agents of the company and according to Land Title was in the top 10% of all agents in the Denver metropolitan area. The company eventually was sold.
One of John's colleagues in 2000 asked if he would like to help start up a Re/max office. John accepted the challenge and helped Re/max Executives flourish. John became the HUD representative of the company and helped agents with the education on selling HUD foreclosures and low down payment programs. The owner's family grew larger and made a decision to sell the company and move to California.
In 2008, John decided to open his own real estate company called SOLD Real Estate Company LLC. His wife and he became grandparents and decided to move close to their children and grandchildren and moved to beautiful Colorado Springs Colorado.  John continues to work as a successful real estate agent, helping home buyers and sellers reach their real estate goals.
Some of John's achievements are:
1. America Marketing Association's Award for Marketing Excellence
2. Pulte homes-  Multiple Salesman of the Month awards.
3. Metro home Finders- Multiple Salesman of the Year awards
4. Frontier Real Estate- Top producer Multi-Million Dollar Cub
5. Re/Max- Executive Club Production award.
Yes, John has won many more awards but he says it's nice to be recognized by your peers but his first priority is to give the best service to his clients.
If you have any questions regarding real estate or would like to work with John DeBrito please call