An FHA mortgage loan is a mortgage insured by the U.S Government. A variety of FHA mortgage loan plans are available including 15 or 30 year fixed rate and adjustable rate mortgage loans.
Features of an FHA mortgage loan
1. The Federal Housing Administration (FHA), a federal agency, establishes program guidelines and insures the lender against certain losses.
2. Purchase or refinance transactions for owner-occupied, vacation or second homes may be eligible for FHA financing. I would suggest going Conventional financing for second homes and vacation homes FHA only does owner-occupied homes now.
3. Single-family detached homes, approved townhomes, condominium units, and multiple units up to four living units may be eligible for financing.
4. The discount points may be paid by either the seller or the buyer.
5. The maximum loan amount is determined by the FHA and may vary by the location of the property.
6. An FHA insurance premium ( M.I.P) is required. The premium may be paid in cash at closing or financed into the mortgage loan.
7. The home must meet FHA standards. Its hard to get an FHA loan on a fixer-upper I would suggest going Conventional financing.
8. FHA loans are assumable at the initial loan terms upon the qualification of the individual(s) assuming the loan.
9. There is no prepayment penalty for an FHA mortgage loan.
10. You can have a non-owner occupant co-borrower. IMPORTANT CONSIDERATIONS FOR THE APPLICANT
A. A minimal downpayment of approximately 3 to 5% down is required.
B. The assumability of an FHA mortgage loan may be an important factor in the resale of the home.
ADDITIONAL ADVANTAGES OF AN FHA LOAN
1. 15 AND 30 YEAR FIXED RATE TERMS ARE AVAILABLE
2. 30 YEAR ADJUSTABLE RATE BUY DOWNS ARE AVAILABLE FOR THE 30 YEAR TERM MORTGAGE LOAN.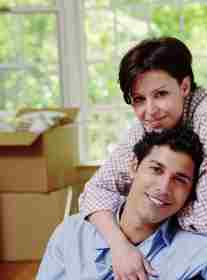 3. TEMPORARY INTEREST RATE BUYDOWNS ARE AVAILABLE FOR THE 30 YEAR MORTGAGE LOAN.
4. ADVANCE APPROVAL MAY BE AVAILABLE TO PROVIDE THE APPLICANT WITH CREDIT APPROVAL BEFORE ENTERING INTO AN AGREEMENT TO PURCHASE A HOME.
5. MANY INTEREST RATE AND DISCOUNT POINT COMBINATIONS ARE AVAILABLE.